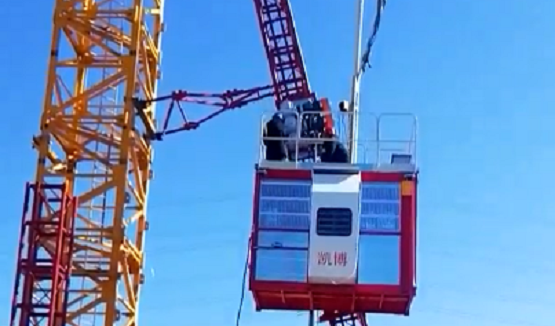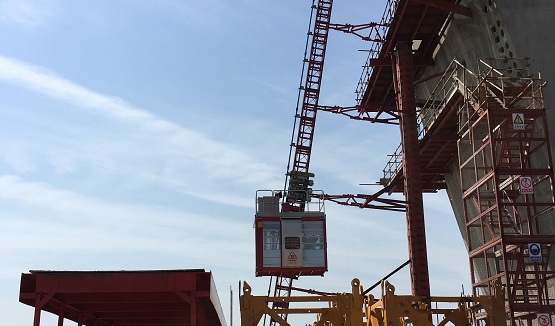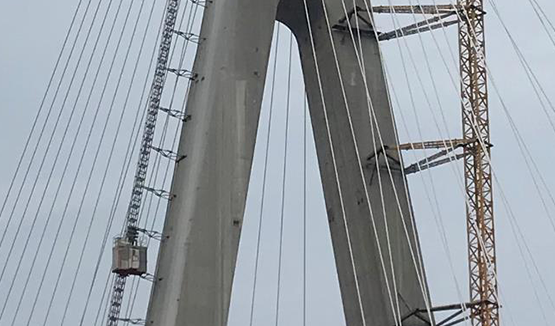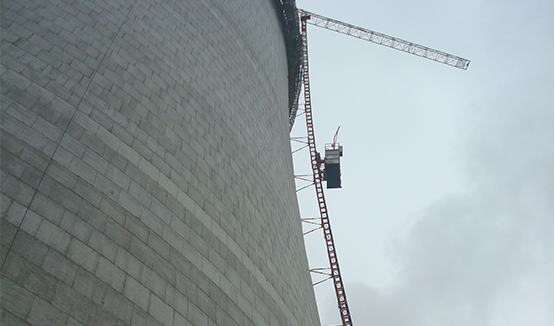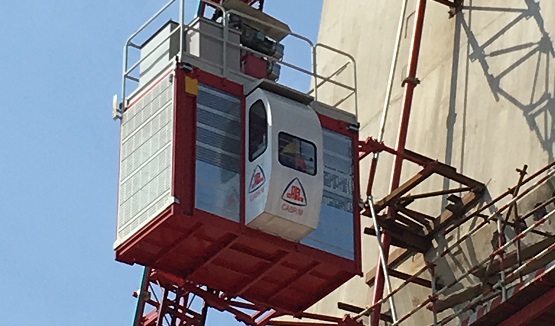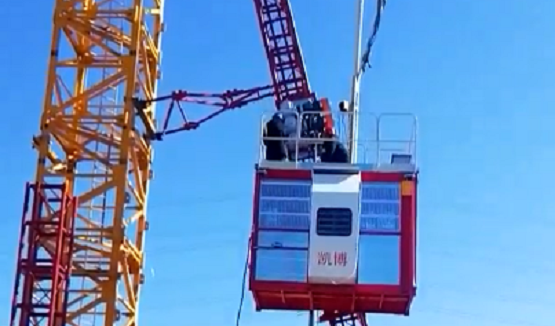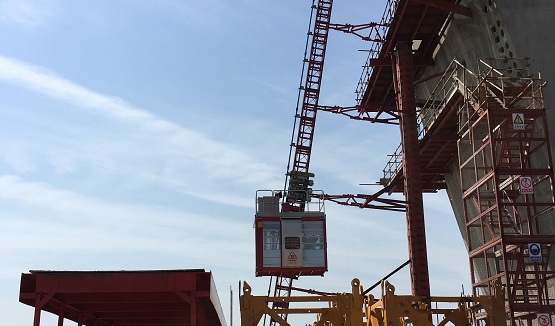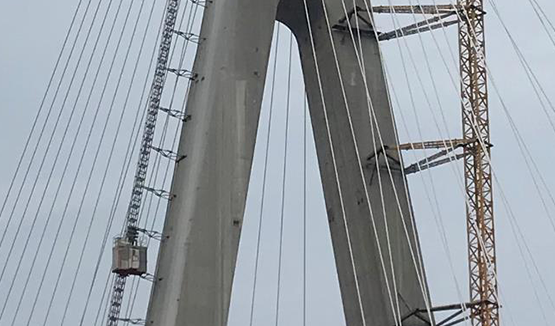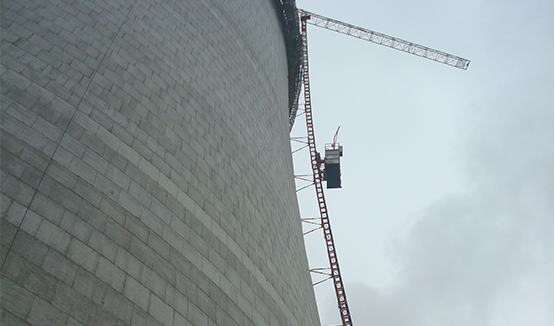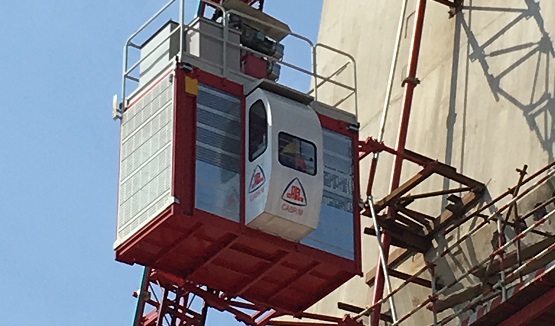 Curved and Inclined Building Hoist
Product Features
Its track is in curved shape and parallel to the exterior of the building by special disposal.
It adopts floating self-leveling mechanism to make sure the hoist moves in level along the curved or inclined line.
The curved and inclined building hoists are widely used in constructions, such as chimneys, cooling towers and bridges, etc.
This product is specially developed for construction scenarios with slope construction and transportation requirements such as bridges and chimneys.
In order to meet the construction needs of different slopes, the cage and the bearing device are designed separately, which realizes the stepless adjustment of the slope of the cage in the range of 0-15 degrees, which increases the adaptability and utilization of the equipment.
Technical Data
Model

Rated load (kg)

Lifting speed (m/min)

Adaptable angle

Curved Building Hoist

SCQ60

600

33

-7°~+21°

0~60

SCQ120

1200

33

-7°~+21°

0~60

Inclined Building Hoist

SC160/160

2×1600

33

0~60

SC200/200

2×2000

33

0~60
application example