CABR/M Construction hoists assist the successful opening of Yanpingba Bridge to traffic
Sichuan Yibin Yanpingba Yangtze River Bridge is an important river-crossing node project of the inner ring line of Yibin City, and it is also the largest bridge in Yibin at present.
The pylon is the first "flying over the Yangtze River" shape adopted in the country, just like a river fish jumping out of the water and soaring upward.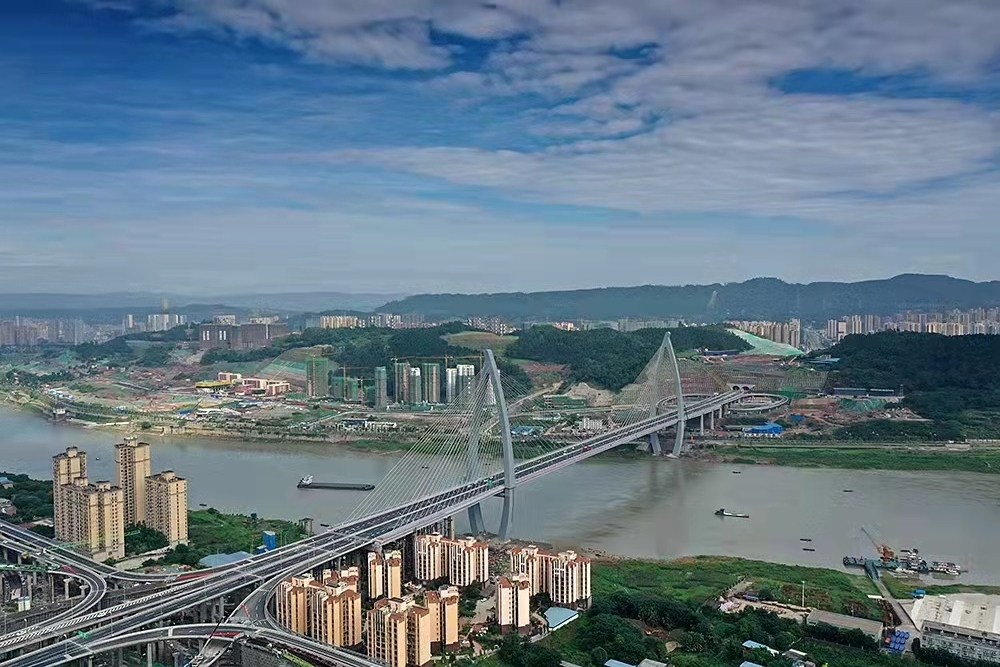 As a supplier of elevators for the construction of the outer curve of the bridge tower and elevators for the maintenance of the inner tower, CABR/M company provides construction hoist with high operating efficiency, stable quality and leading domestic technology to successfully complete the construction tasks and successfully facilitate the smooth opening of the bridge.