We successfully won the bid for the building maintenance unit project of the multi-functional building complex of the Russian National Space Center
Recently, we successfully won the bid for the procurement project of building maintenance unit for the multi-functional building complex of the National Space Center in Moscow, Russia, undertaken by the Russian Branch of China Construction First Engineering Bureau.
In the early stage, our foreign trade personnel and designers communicated with relevant Russian personnel for nearly 4 months.
Through unremitting efforts, relying on the company's strong technical research and development strength and brand influence, it was finally highly recognized by the Russian side, and the procurement contract for the building maintenance unit project of the Aerospace Center was signed.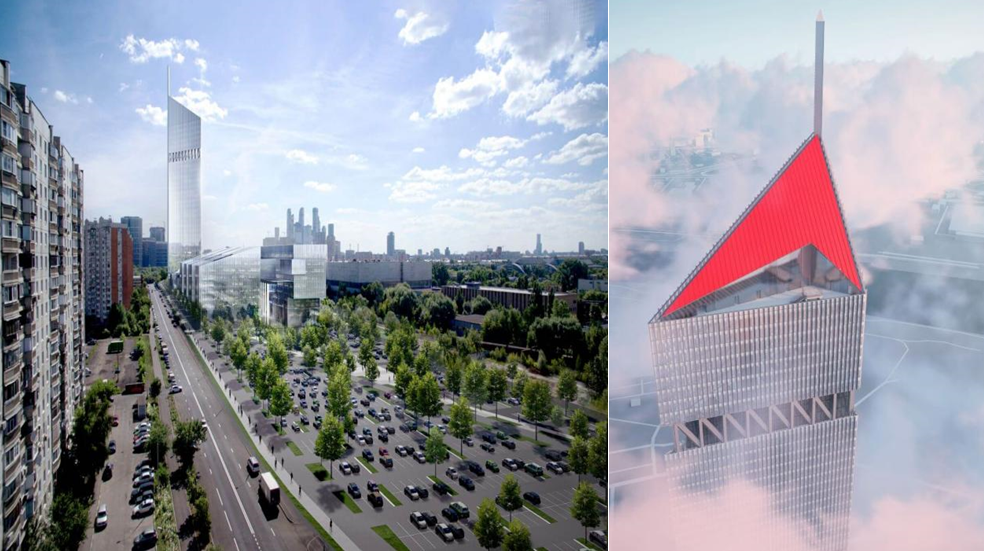 According to the special architectural shape and structure of the project, three building maintenance unit are installed on the edge of the oblique triangle on the top of the tower.
Two of them are inclined climbing models, and the inclined climbing angles are 45° and 30° respectively, which are technically difficult and require high manufacturing and installation accuracy.
And the project requires the BIM model to be submitted within half a month, and the time is tight and the task is heavy.
This is a huge and unprecedented challenge for the young technical team.
The project team carried forward the spirit of overcoming difficulties, and finally solved the problem of rationally arranging the whole building maintenance unit in the limited building space and realizing the whole machine walking and anti-fall, anti-overturning, anti-collision, and a series of new technical problems.
And for the first time in the industry, the application of mechanical design in architectural BIM was realized, and the preliminary design task of the project was completed at the time node specified by the Russian owner.
With a total construction area of 250,000 m², it consists of the main building and the podium. The main building is a triangular tower with a spire, 288 meters (945 feet) high, stable and elegant in shape, and will be the headquarters of Roscosmos.
After the completion of the Russian Space City, it will be the largest space center building in the world.