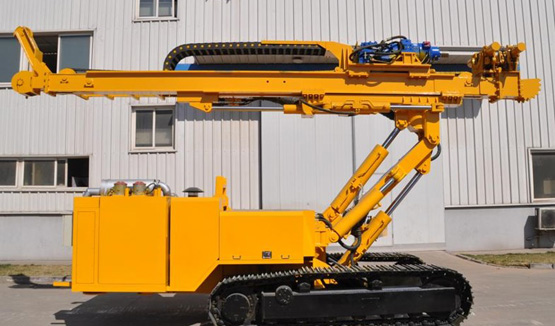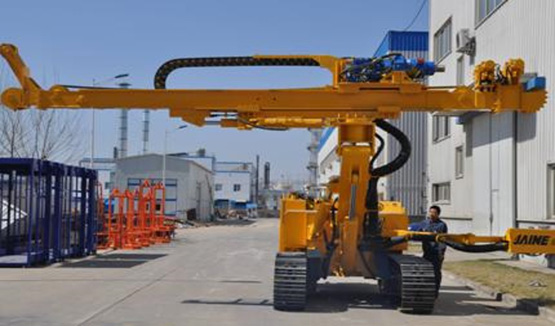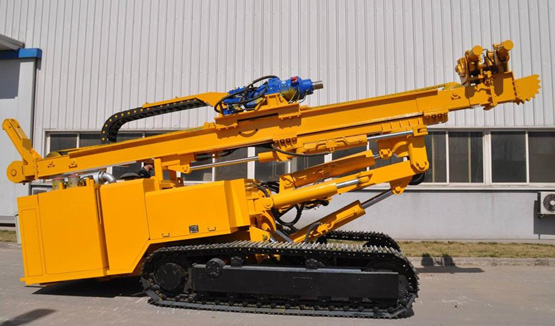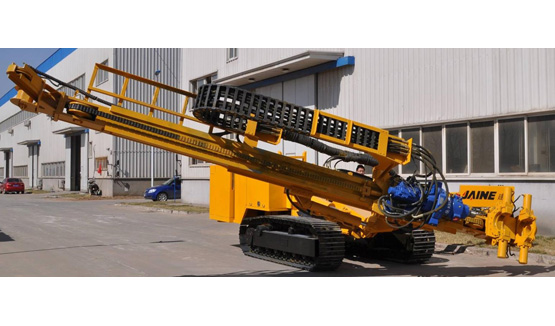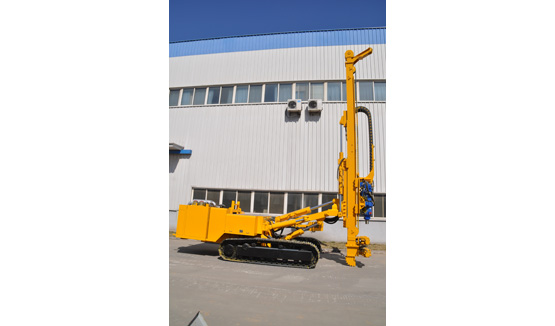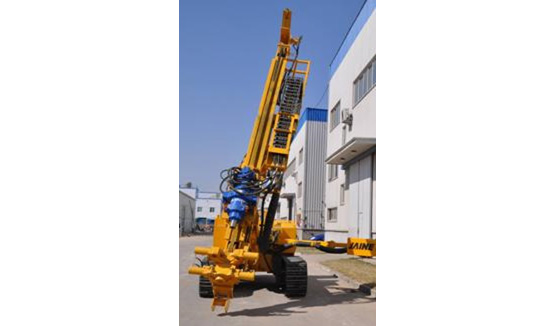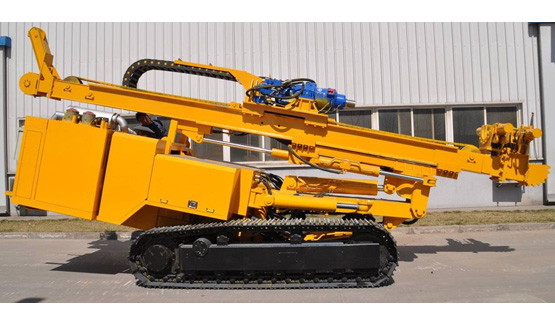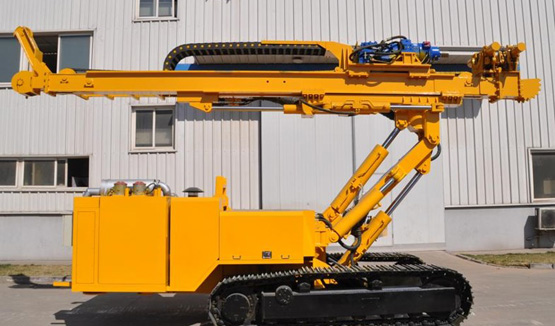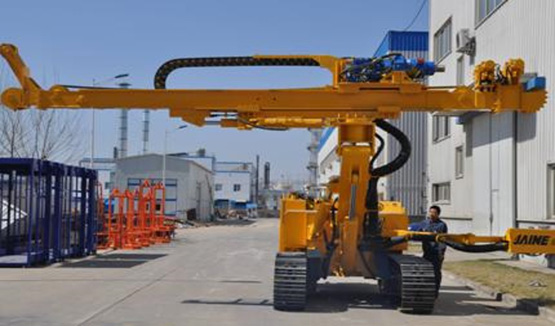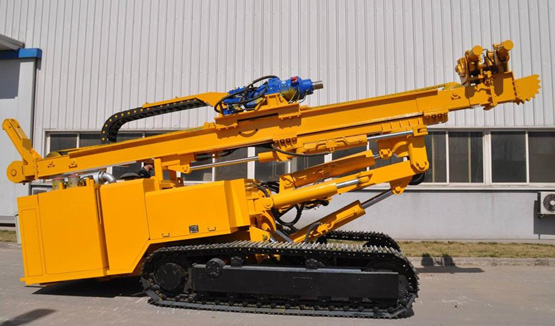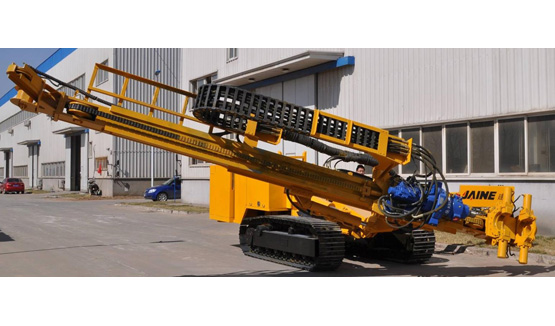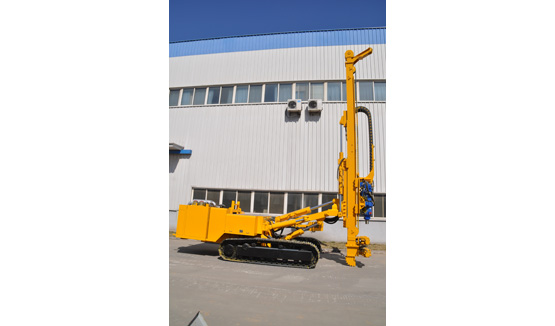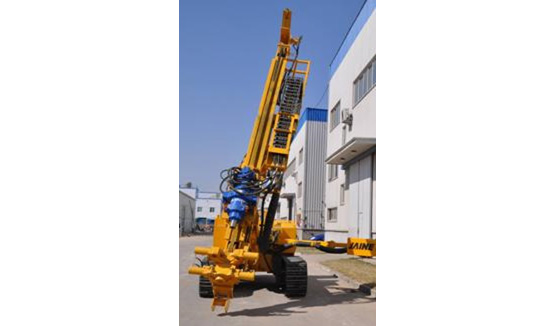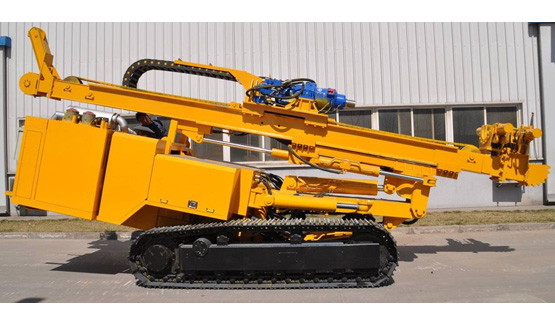 JD180 Multi-function Drilling Rigs
Product Description
Product Type JD180 Hydraulic multi-function drilling drilling rigs.
Rated output&Speed 160kW/2200rpm
Work Mode: Rotation Percussion
Product Description
1. Full hydraulic control, easy to operate, easy to shift, good mobility, time and labor saving.
2. The rotary device of drilling rig is driven by double hydraulic motor, with large output torque and lower rotary center than similar products, which greatly improves the stability of drilling rig.
3. The new variable Angle mechanism makes the hole more convenient and the adjustment range is larger, which can reduce the requirements on the working face.
4. According to the local special working conditions of the customer, the cooling system is optimized to ensure that the maximum temperature of the hydraulic system does not e- xceed 70°C when the outdoor temperature is 45°C.
5. Equipped with special drilling tools (drill pipe, casing, eccentric bit, etc.) for heel pipe drilling, opening holes with casing wall protection in unstable formation, and finishing hole of conventional ball tooth bit. High drilling efficiency, hole – forming quality.
6. The drilling rig is mainly suitable for deep foundation pit anchoring and supporting. It can also be used for rotary spraying construction by replacing the rotary spraying module.
7. It can meet the requirements of three-wing bit drilling, air downhole hammer drilling, casing drilling, drill pipe/casing compound drilling, single/double/triple rotary spraying, fix- ed spraying, swing spraying and other rotary spraying technologies.
Technical Parameters
| Product Type |  JD180 Hydraulic multi-function drilling drilling rigs |
| --- | --- |
| Rated output&Speed | 160kW/2200rpm |
| Work Mode: | Percussion |
| Max.Torque / Max.Rotating Speeding (1) | 36700N.m /  44r/min |
| Max.Torque / Max.Rotating Speeding (2) | 13900N.m /  130r/min |
| Work Mode: | Percussion |
| Max.Torque / Max.Rotating Speeding | 15000N.m /  80r/min |
| Percussion Frequency | 1200/1900/2400 min-1 |
| Precussion Energy | 835/535/420 Nm |
| Impulsion Force | 57kN |
| Extraction Force | 85kN |
| Feed Stroke | 4100/6700 mm |
| Total Weight | 17000kg |
Operating images and ranges of the drilling rig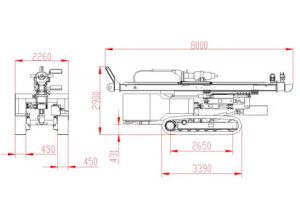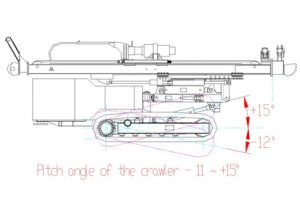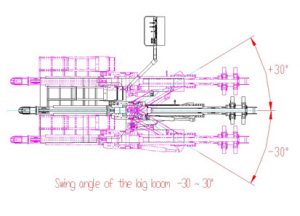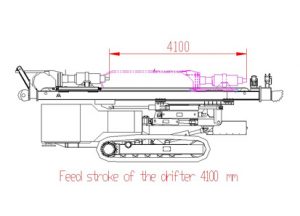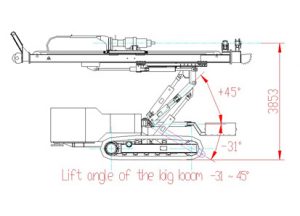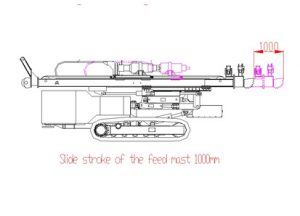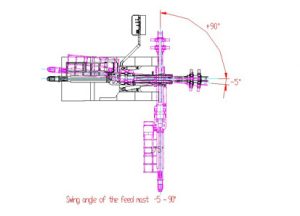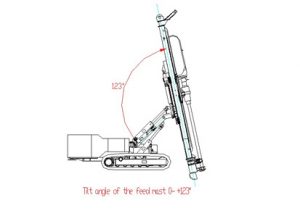 application example