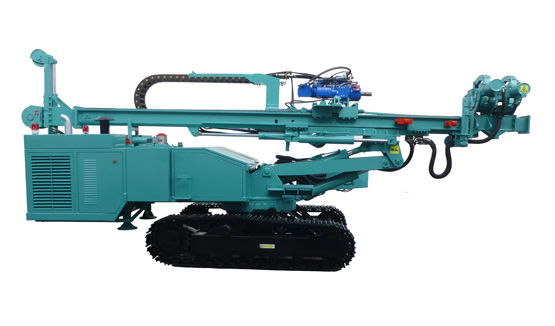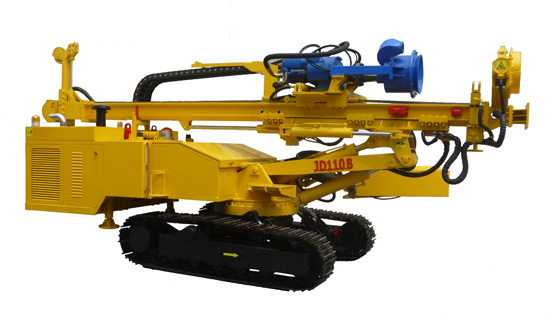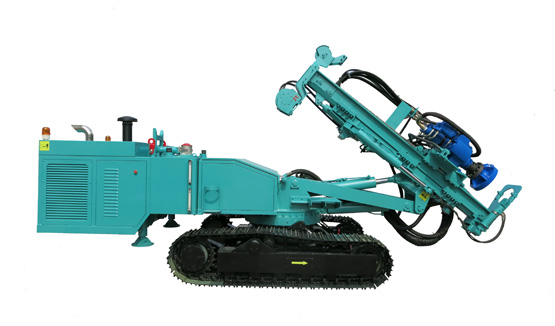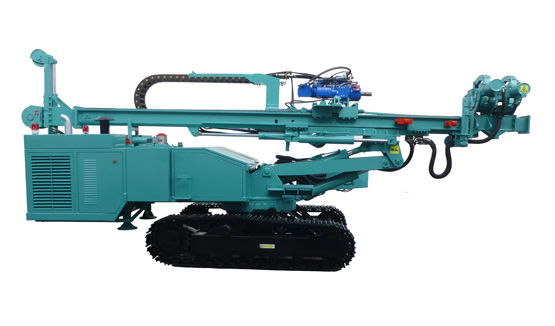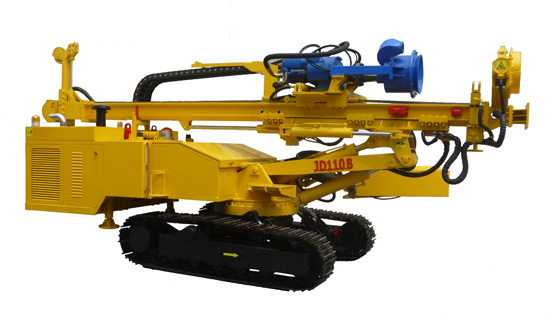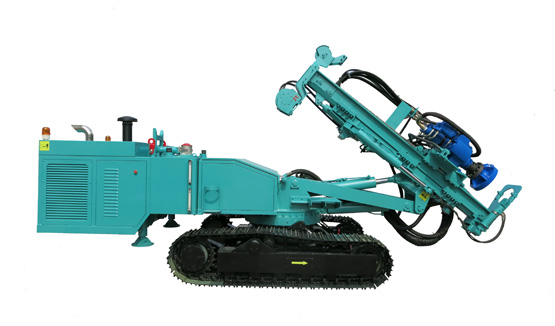 JD110 Multi-function Drilling Rigs
Product Description
Work Mode Rotation Percussion
Power 110kW
Diameter of boring hole ≤460mm
Scope of application
JD series multifunctional drilling rigs are suitable for hole drilling in different geological conditions,such as rock stratum,gravel layer,clay layer,aquifer,etc.
They have found applications in deep foundation pits of buildings,and in railway,highway,subway,tunnel,geological disaster control,etc.
The drilling rigs are able to conduct the construction of grouting reinforcement,anchor rods or cables,mini-piles,swing-jet grouting,geological exploration,support of hole wall,pipe-roof protection,etc.
Characteristics
1. The drilling rigs are of modular design, with a rotary-percussive drifter and a rotary drifter optional and interchangeable for different drilling operations. Besides a standard feed mast with a length of 4100 mm, a shorter feed mast is optional to satisfy narrow, low hole-drilling sites.
2.  The drill rod gripper assembly provides a flexible configuration to meet the requirements of different drifters for the gripper and achieve highest efficiency.
3.  The lifting winch can realize luffing (that is, the lifting positions are adjustable back and forth) for easy lifting operations.
4. The drifter-trolley is configured with a sideway mechanism for easy lifting of the drilling equipment (i.e. rods, bits and so on).
5. The feed mechanism is of stepless speeds.
6. The rotary-percussive drifter is provided with a back-hammering unit which is protected by an operating control.
7. The engine features an accelerator executor for the operator to regulate the throttle at the console.
8. The console is equipped with an elevator mechanism for easy control of the drilling operations.
9. The complete drilling rig can perform a 360° slewing, and rise and fall.
10. All the safety devices are up to the requirements for use in Hong Kong, Macao, Singapore and so on.
Parameter Name

Unit

JD110A

JD110B

JD110BS

Power

Diesel Engine Modle

CUMMINS 6BTA5.9-C150

Rated output & Speed

kW/rpm

110/2200

Hydraulic Pressure

MPa

20

Hydraulic Flow

L/min

85,85,30,16

Rotary Drive

Work Mode

Rotation、Percussion

Rotation

Type

HB45A

YDH60

XW230/XW130

Max. Torque

N.m

9700

11000

23000/13000

Max. Rotating Speeding

r/min

110

110

44/196

Percussion Frequency

Min-1

1200/1800/2500

1500/2200

Percussion Energy

Nm

590/400/340

500/350

Feed Mechanism

Impulsion Force

kN

53

Extraction Force

kN

71

Max. Impulsion Speed

m/min

33.83

Max. Extract Speed

m/min

28.75

Working Range

Feed Stroke

mm

4100

1800

Traveling Mechanism

Grade Ability

°

27

Traveling Speed

Km/h

2.71

Winch

Winch Capacity

N

20000

Clamp

Type

Double Clamp

Single Clamp

Chuck

mm

Ф65~420

Ф65~420

Chucking Force

kN

190

Total Weight

Kg

11500

11800

10500

Overall Dimensions (L×W×H)

mm

6550×2200×2800
Operating images and ranges of the drilling rig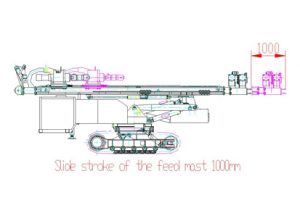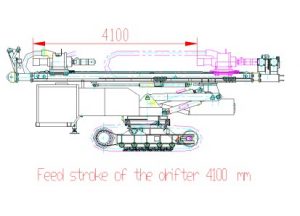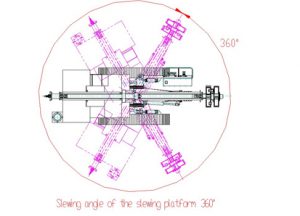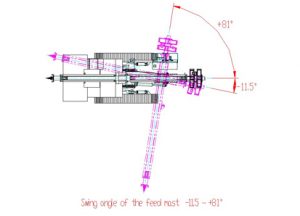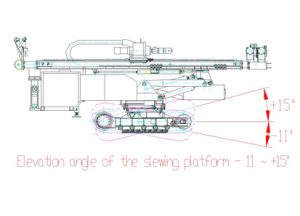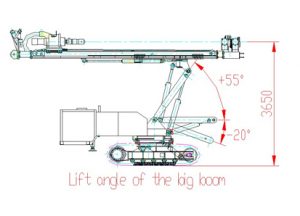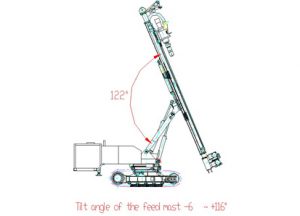 Product details
application example