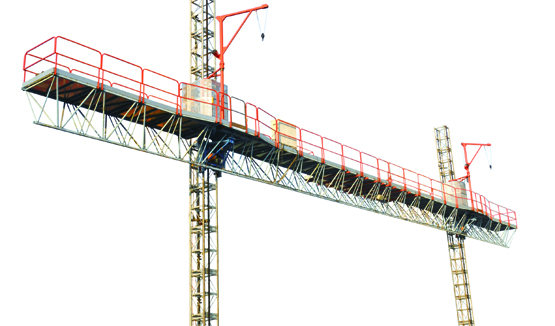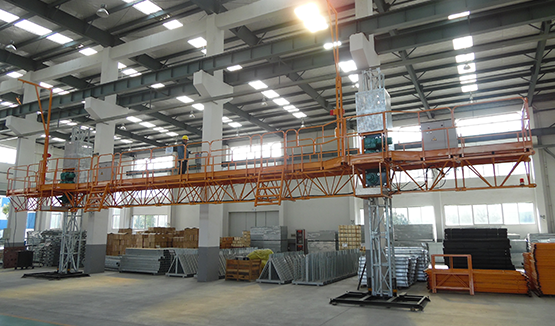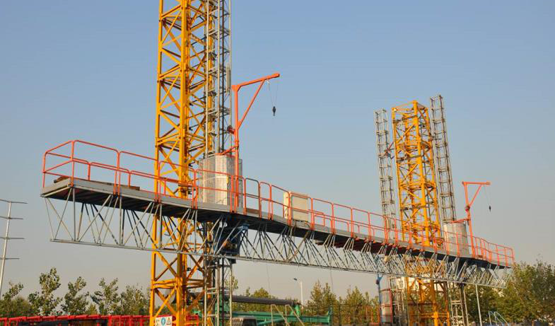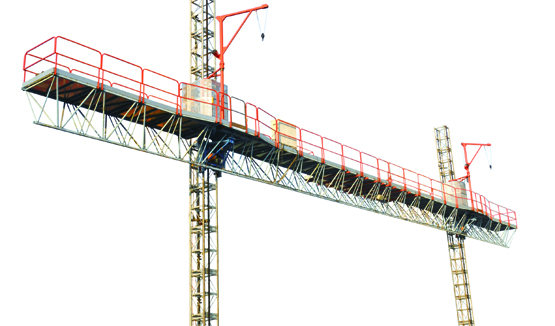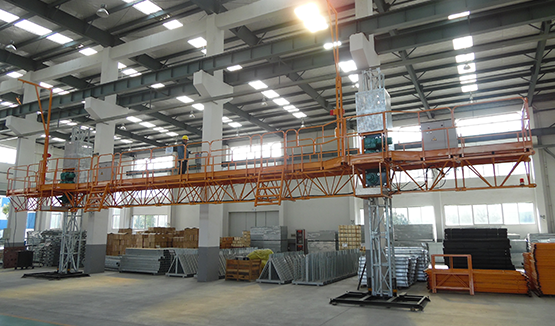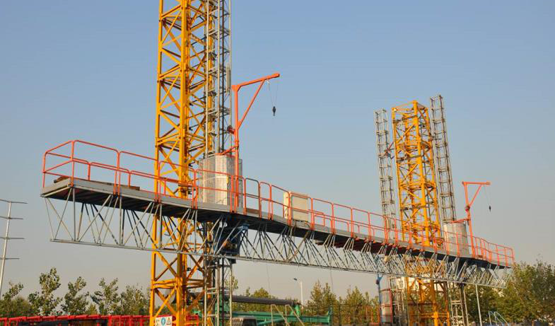 Mast Climbing Work Platform
Product Description
Capacity 1.5-3.6 t
Plaform Length 4-30m
Lifting Speed 0-6 m/min
Max. Lifting Height 200m
Product Features
Mast-climbing work platform is used in external decorating and cleaning of high-rise buildings, glass curtain wall construction, and so on.
The same with building hoist, the platform is transmitted by rack and pinion. Its main parts, e.g. mast section, rack and pinions, can be interchanged with building hoist.
Easy installation and dismantling, non-fixed foundation, making it easy to transfer construction site and convenient to transport.
The platforms can be fitted together to meet different working conditions on flat or curved surface of the building exteriors.
Working steadily with high efficiency and large capacity.
Equipped with anti-overload device, unbalanced load alarm device; double mast lifting platform with leveling device.
Two single mast platform can be combined to one double mast platform.
Technical Data
| | | |
| --- | --- | --- |
| Model | MCWP150 | MCWP200 |
| Mast number | Single Mast  | Double Mast  |
| Min/Min Platform Length | 4/10m | 11/30m |
| Max Load Capacity | 2000/1500 kg | 3600/2000kg |
| Lifting Speed | 0~6m/min | 0~6m/min |
| Maximum Lifting Height | 200m | 200m |
| Tie-in Interval | 7.5m | 7.5m |
| Free Standing Height when working | 6 m | 6 m |
| Platform Section Size | 1.5m×1.35m×0.65m | 1.5m×1.35m×0.65m |
| Telescopic Platform max Extension | 0.9m | 0.9m |
| Mast Section Size | 0.5m×0.5m×1.508m | 0.5m×0.5m×1.508m |
| Driving System | 2.2kw×2 | 2.2 kw×2 +2.2 kw×2 |
| Voltage / Frequency | 380V/50Hz | 380V/50Hz |
application example