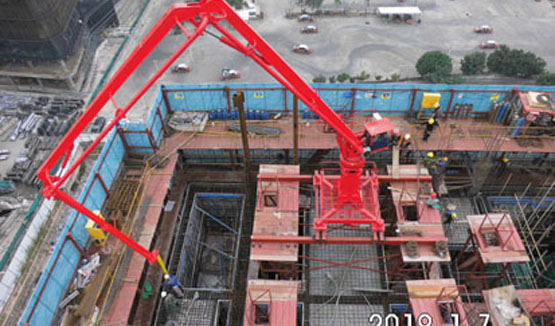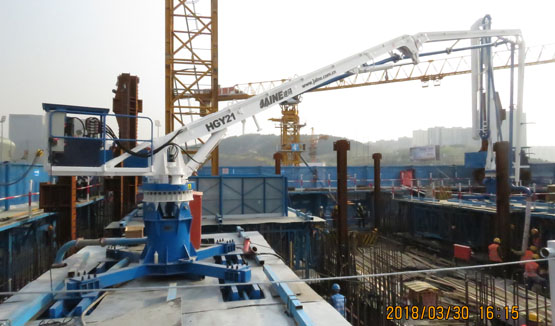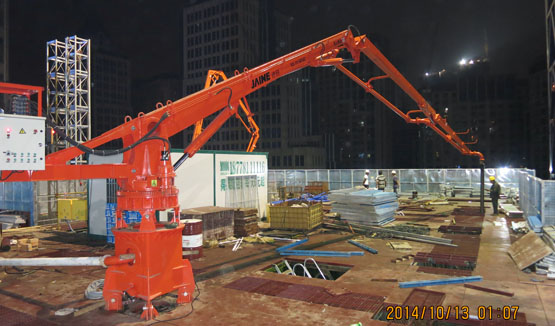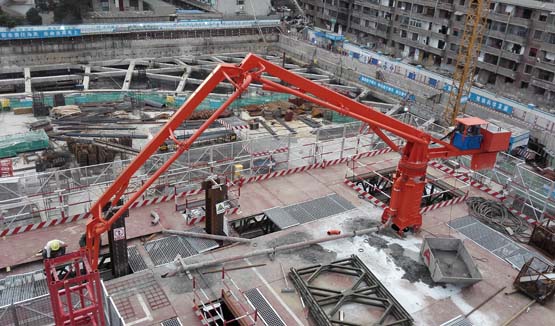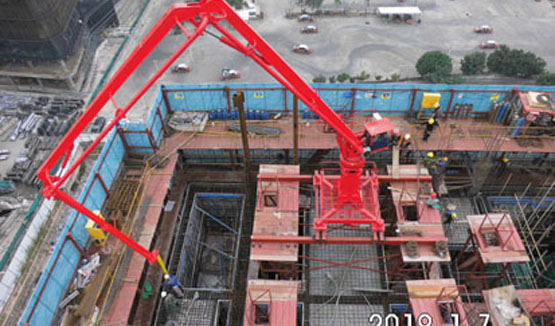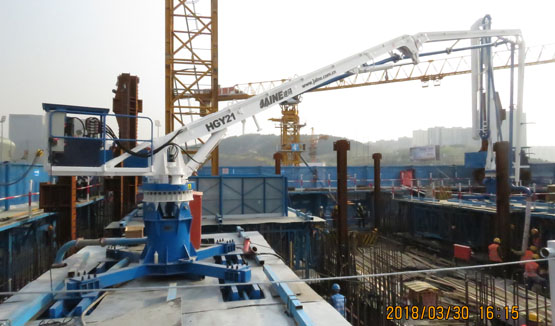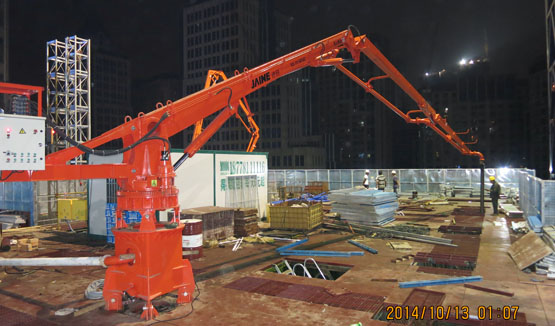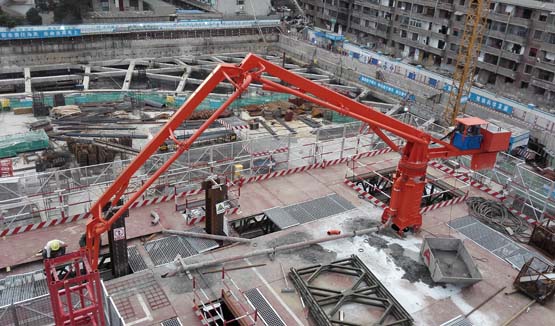 Form-Frame placing boom
Product Description
Max. horizontal reach 15 / 17 / 21 / 24 / 28 / 32 / 33 m
Product Description
FORM-FRAME PLACING BOOM: Specialized in high-rise buildings
(patent number :ZL201420292013.6)
The mobile form-frame placing boom with base frame, it connected with slip form to do climbing. No need other power system. When slip form climbs, the Concrete placing boom will climb simultaneously.
Compared with common self climbing concrete placing boom, slip form type has advantage as below:
1. No need to design climbing system, can adjust it based on work jobsite.
2. Climbing with slip form, no need people to assist, also no need to do vertical floor opening holes.
3. Low cost, easily install, use conveniently.
Product details
application example