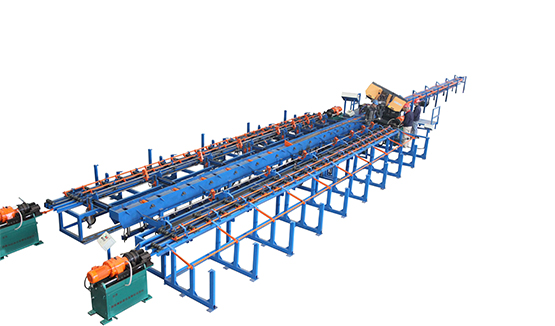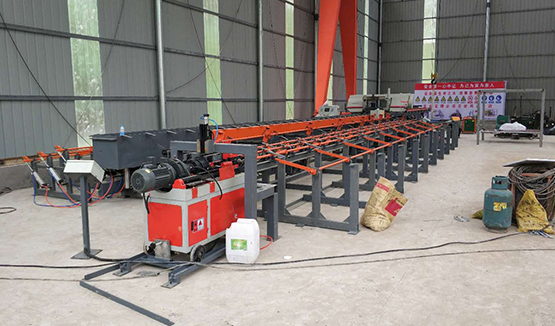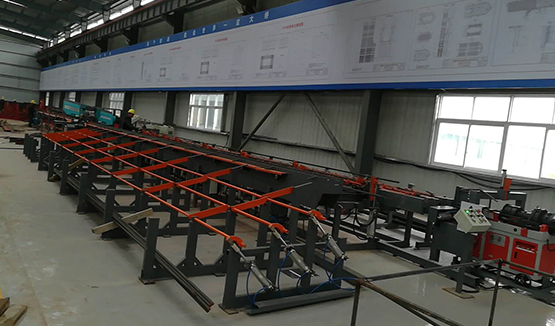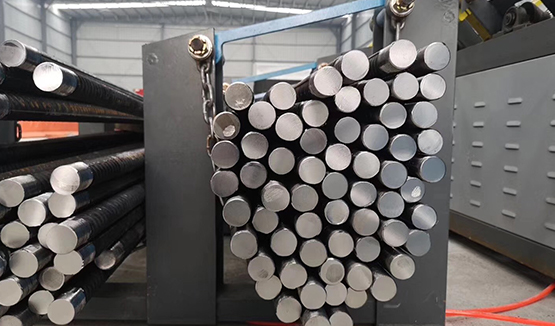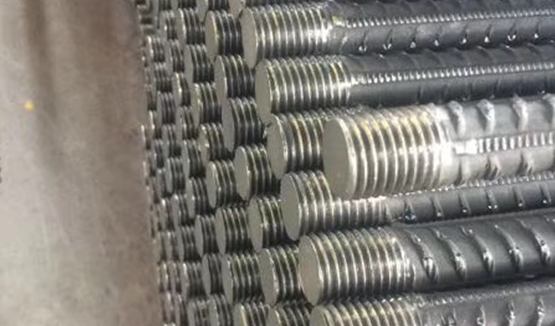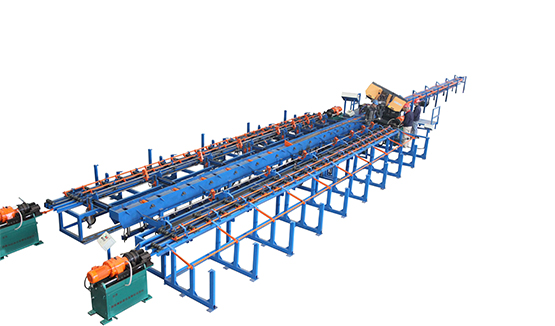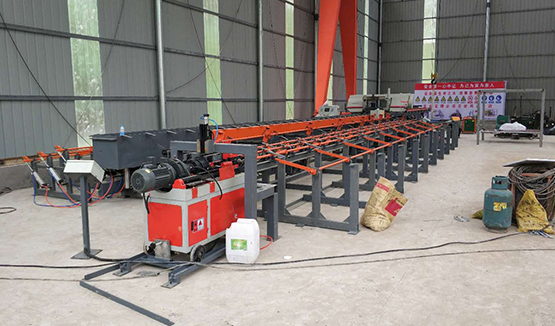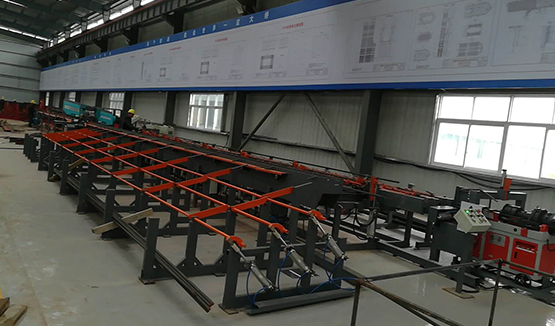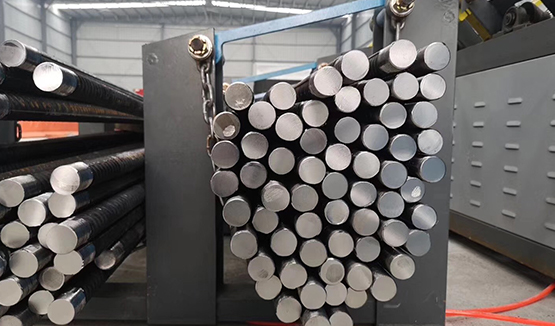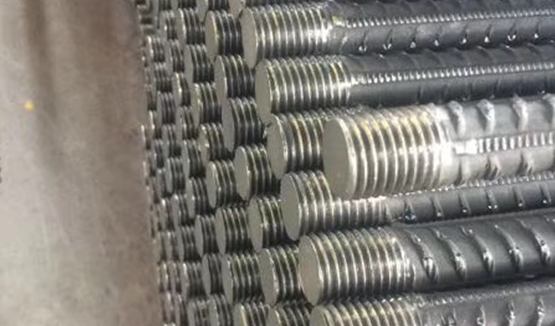 Automatic Rebar Threading Line
Product Description
Model: GSX-500
Sawing Working Capacity: Φ12-Φ50mm
Sawing Width: 300-500 mm
Finish Rebar Length: 1500~12000 mm
Length Tolerance: ±5 mm
Technical Advantages
① Blanking by saw cutting, end face is flat and level.
② Automatic sequence system, it can improve produce efficiency.
③ Raw material double layer blanking, this improves production efficiency more than 40%.
④ All direction clipping, that ensures life of saw.
⑤ It can separate single rebar from bunch.
⑥It matches with automatic alignment head structure. Location and cutting is very accurately.
TECHNICAL DATA
| | |
| --- | --- |
| Sawing Working Capacity | Φ12-Φ50mm |
| Sawing Width | 300-500 mm |
| Rebar Feeding Speed | 48 m/min |
| Max. Raw Material Length | 12000 mm |
| Aligning Length | 9m, 12m |
| Finish Rebar Length | 1500~12000 mm |
| Length Tolerance | ±5 mm |
|  Thread Angle | 60° |
| Working Pressure | 0.4~0.7 MPa |
| Hydraulic System Pressure of Sawing System | 3MPa |
| Electric Voltage | 380V±5% 50Hz |
|  Temperature | -5~40℃ |
|  Altitude | ≤1000 m |
|  Humidity | ≤85% |
| Overall Dimensions(L*W*H) | 32000×8500×1700 mm |
| Rated Power | 48KW |
|  Productivity | 100pcs/h (Processing 32mm Rebar) |
application example