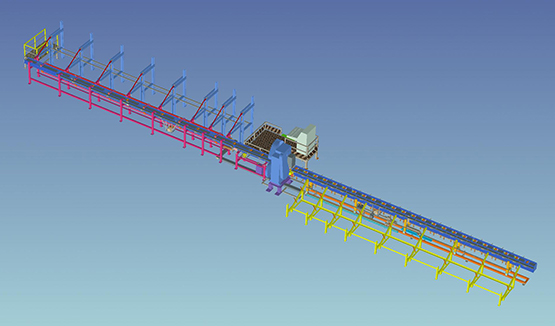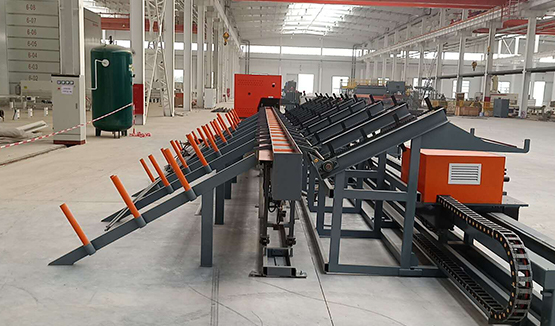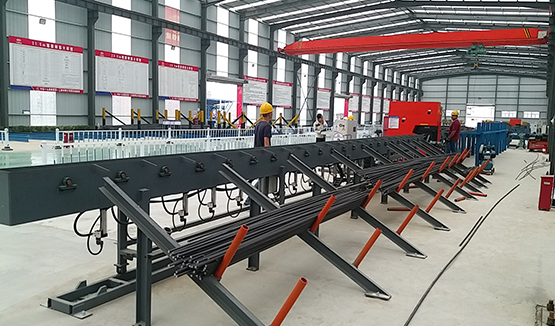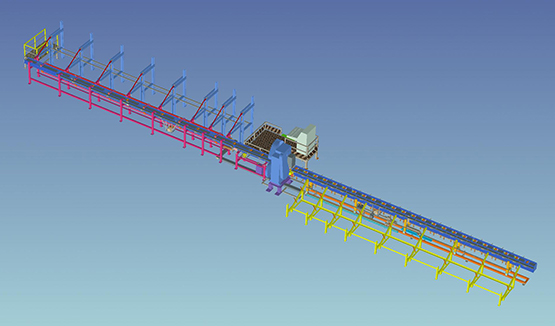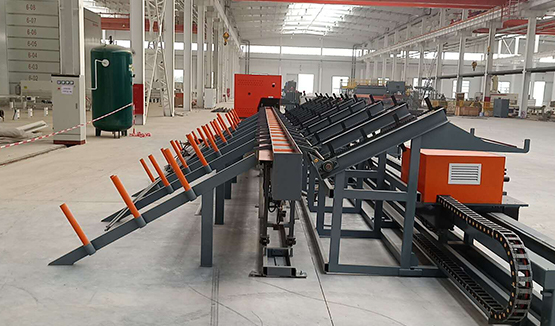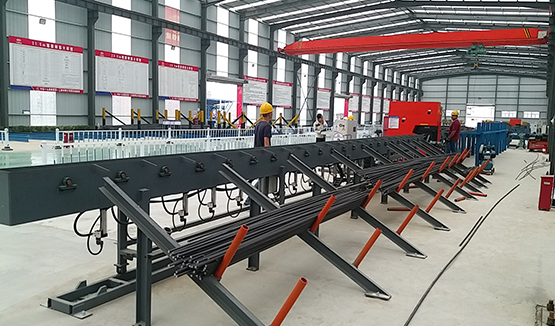 Mechanical Type Rebar Shear Line
Product Description
Model: GQX120
Shear Force: 1200 KN
Cutting Blade Width: 100 - 250 mm
Max. Cutting Frequency: 27times/min
Material Transmission Speed: 50 m/min
Technical Advantages:
1.It has functions of automatic rebar transmission, positioning and collection.
2.Shear line has accurate dimension detecting, high efficient transmission and is reliable.
3.he collection of finished product adopts kinds of stores methods, which decrease the depending on hoisting equipment.
4.Especially fit for processing rebar of big diameter and batch production. When cutting the same standard rebar in a big batch, the shear line can cut in amount that improves efficiency.
5.Cutting ability is strong and achieves the highest level among competitors in this industry. For Grade HRB400 rebar, it can shear diameter not bigger than 32mm in a full row.
Technical Specifications
Model

GQX120

Shear force

1200 kN

Cutting blade width

200 mm

Max. Cutting frequency

27 time/min

Material Transmission Speed

50 m/min

Raw material max length

12000 mm

Cutting length range

1500~12000 mm

Length Tolerance

±5mm

Working air pressure

0.5~0.7 MPa

Power

12 kW

voltage

380V±5% 50Hz or customize

Rebar Grade

HRB400, Tensile strength is 570Mpa

Production Line Dimensions

25200×4400×2050  mm

Cutting No.(Piece)

(σb ≤570MPa)

Φ40 mm

1

Φ36mm

1

Φ32mm

1

Φ28mm

1

Φ25 mm

2

Φ22mm

3

Φ20 mm

4

Φ18mm

5

Φ16mm

6

Φ14mm

7

Φ12mm

9
application example