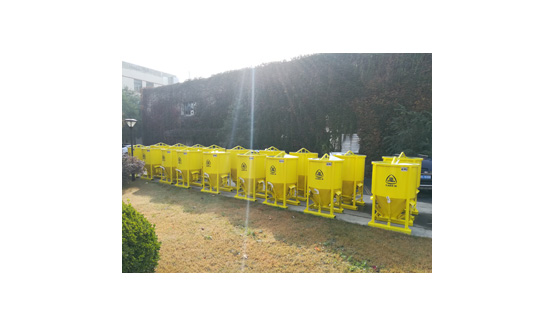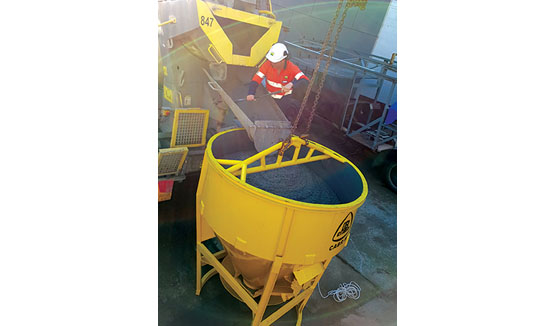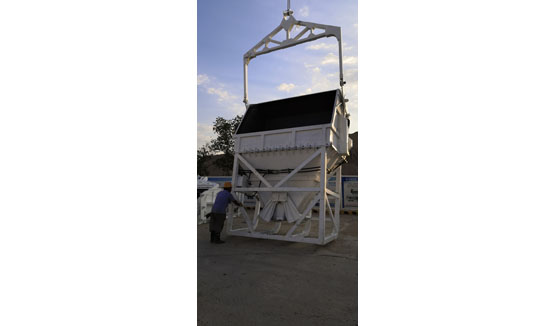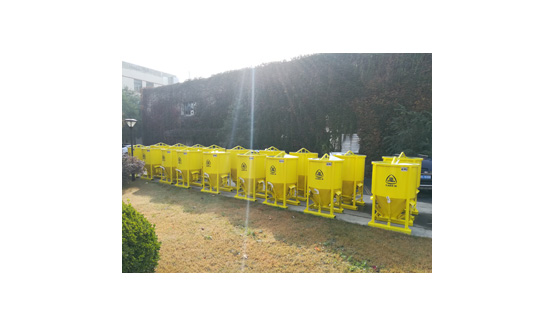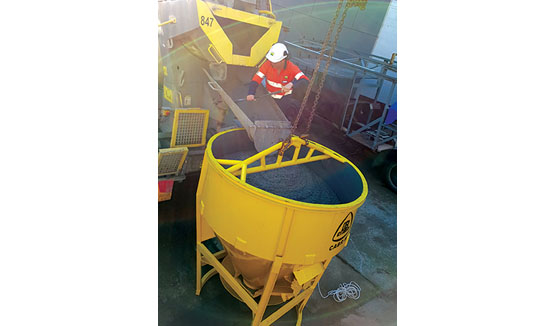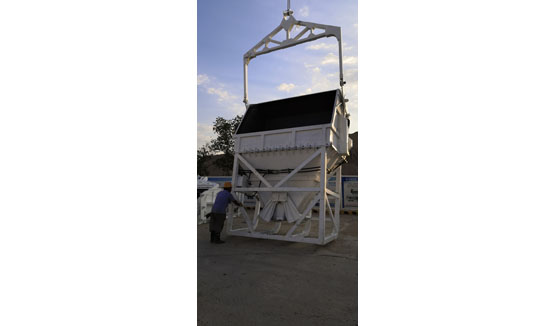 Hydraulic self-energy horizontal concrete hanging tank
Product Features
DGWY series hydraulic self-energy horizontal concrete hanging tank is a new type of concrete casting equipment independently developed by our hospital on the basis of foreign advanced technology, especially suitable for concrete pouring of large and medium-sized hydraulic and hydropower projects.
1.Use the hydraulic potential energy generated by the tank body and material weight when lifting to realize the opening and closing of the warehouse door, without external power;
2.Manual valve control, simple operation;
3.Horizontal state can meet the loading of crane, loader, etc.;
4.Reliable work and convenient lifting;
5.Remote control opening device can be selected according to need.
Main Technical Specification
Model

DGWY3000

DGWY6000

DGWY9000

parameter

Volume(m3)

3.2

6.5

9.2

No-load weight(kg)

2580

4750

6580

inlet width(m)

2.4

3

3.8

inlet height (m)

0.65

0.8

0.87

discharge port size(m)

0.6×0.6

0.65×0.65

0.7×0.8

dimension(m)

Overall size

3.9×2.9×1.95

4.7×3.6×2.7

5.35×4.35×2.66

Transport dimension

Upper dipper

–

3.6×2×2.3

4.35×2.3×2.5

Lower dipper

 

3.2×1.76×2.4

3.95×1.97×2.75

Hydraulic system parameters

Max. working pressure(MPa)

9

10

11.5

Tank capacity(L)

25

35

35

Number of switches

3

4

4

Note: 3 m3 hydraulic hanging tank is transported as a whole, 6 m3 and 9 m3 need to be divided into two parts.
Exported Countries
We have exported concrete buckets to Mongolia,Japan,Cambodia,Singapore,Indonesia,Saudi Arabia,South Korea,Ghana,U.S.,Canada,El Salvador,Australia,Solomon Islands,New Zealand,Russia,Germany,etc.
application example