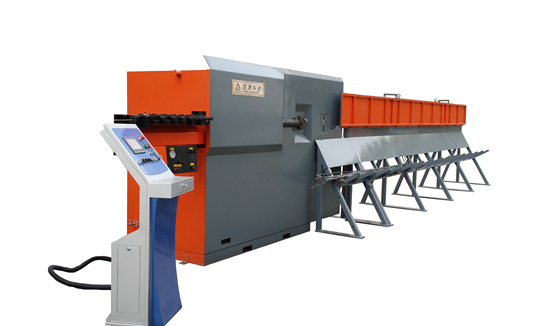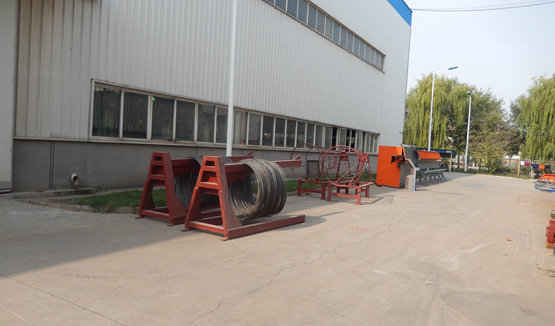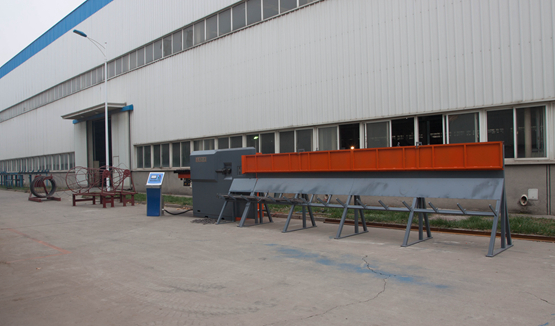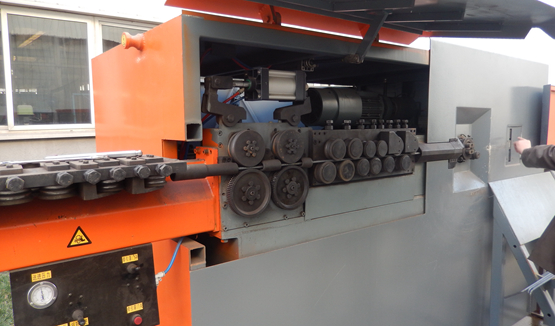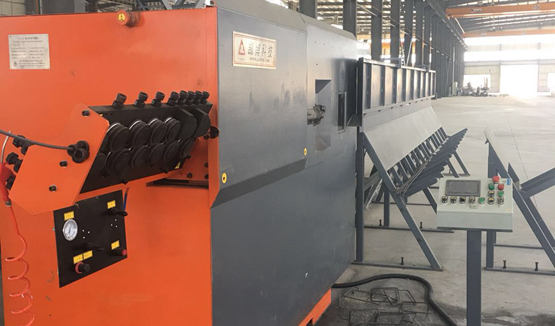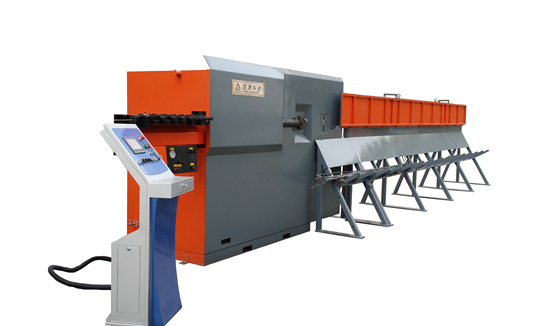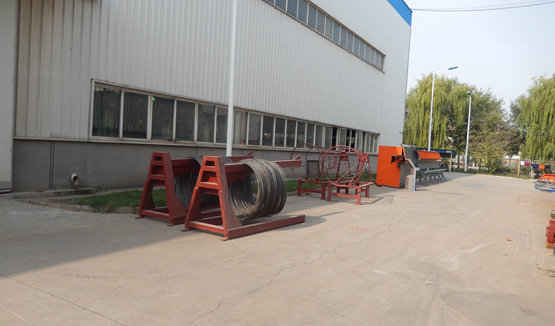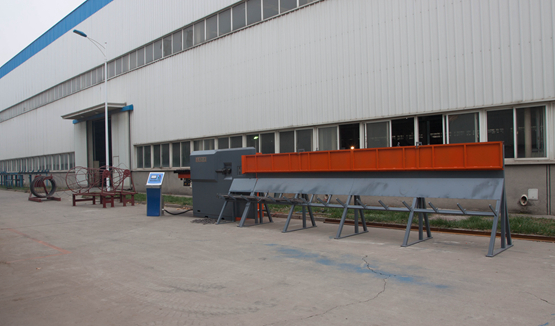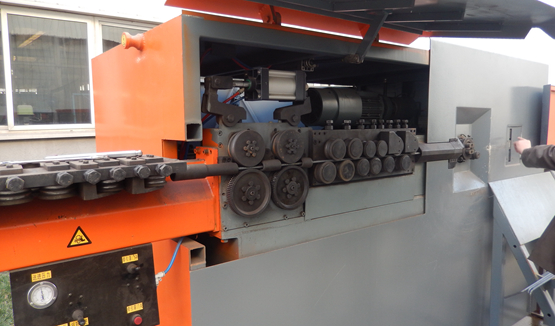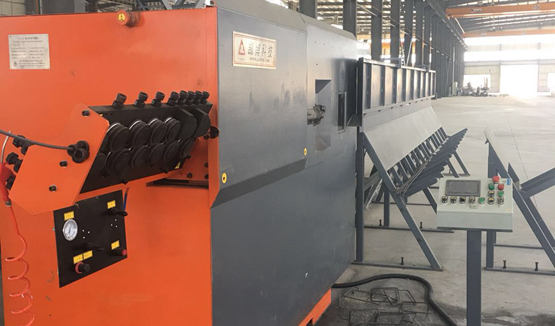 Multi-Functional Automatic Rebar Stirrup Bending Machine
Product Description
Model GGJ13DA
Working Capacity 5-13mm
Machine Function Straightening, Bending, Cutting and Collecting.
Max. Working Speed 110m/min
Automatic Rebar Stirrup Bender
The Automatic rebar stirrup bending machine controlled by servo system, can automatically accomplish rebar feeding, straightening, bending and cutting working. Could continuously bend various stirrup figure, mainly used for produce rebar hook and stirrup product in construction, bridge, high-speed road and rebar fabricate plant. 
Technical Advantages
1. Automatic wire feeding system (CNC)
2. Moveable air compressor design, to ensure better cooling effect, easy transportation and installation.
3. Split, multi-blade design (patented) to reduce consumption costs.
4. Large storage capacity can save 500 processing geometric graphics, high degree automation.
5. Automatic double wire feeding system, high processing efficiency.
6. High power feeding motor to ensure bending bar accuracy.
7. The intelligent fault identification alarm system maintenance more convenient.
8. Aerodynamic design observation door, easy adjustment and maintenance, and more security and fast.
9. Heavy-duty design line planes, equipped with a brake and buffer device can prevent chaotic lines caused by downtime.
10. High quality special material and high treatment to make straightening wheels, traction wheels, the metering wheel, longer life with operating costs.
11.Touch-screen console, easy to operate, and more fast.
12. Control system: SIEMENS, MITSUBISHI and YASKAWA SCHNEIDAR.
13. High efficiency and accurate processing precision.
Technical Specifications
Model

GGJ13DA

Capability

Double wire

5-8mm

Single wire

5-13mm

Maximum Bending Angle

±180°

Mandrel Diameter

20/25/32mm (40/50/60 optional)

Maximum Pulling Speed

110 m/min

Maximum Bending speed

1250°/sec

Max. Side Length of Stirrup

6000mm

Min. Side Length of Stirrup

60~300mm

Length Tolerance

±1mm

Bending Angle Tolerance

±1°

Production Capacity:

Stirrups with 5 bends, Rebar length 1200mm

With 1 wire: 900 /h

With 2 wire:1800 /h

Rated Total Power

27kW

Voltage Specification

3 Phase, 380V, 50Hz or customize

Noise Intensity

Leq = <80 dB(A)

Operating Ambient Temperature

-5°C~+40°C

Gross Weight

2.4 Ton

Overall dimensions

3616*1440*2170mm

Applicable Material Status

HPB235, HPB300, HRB335,

HRB400, HRB500
application example