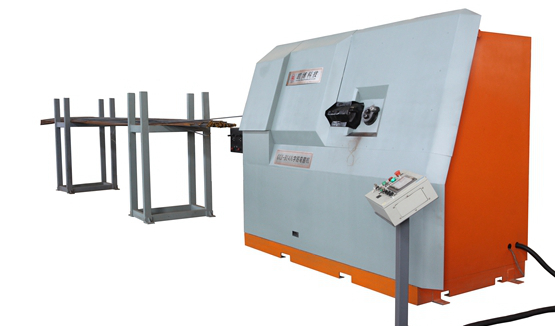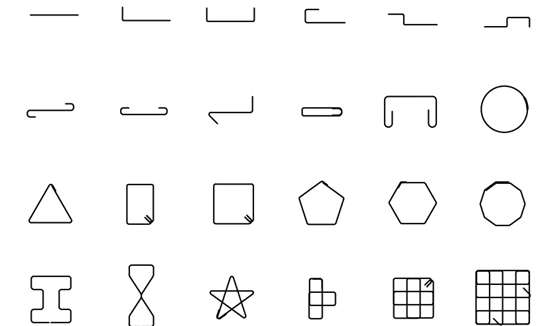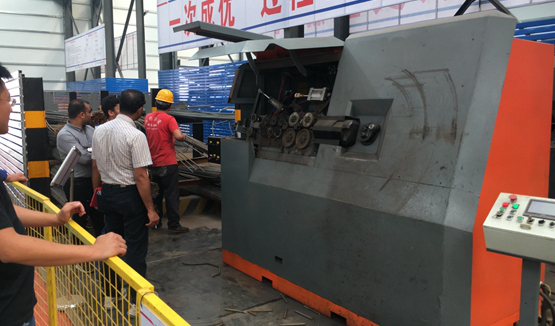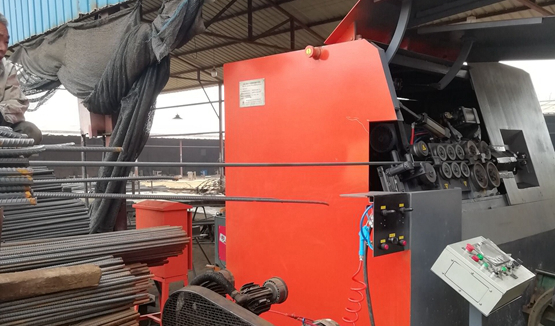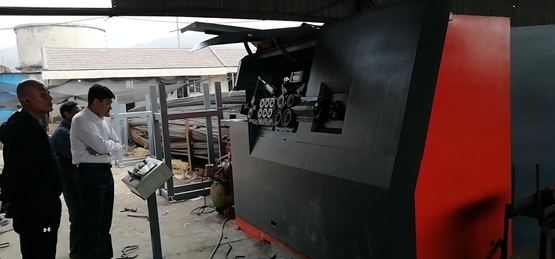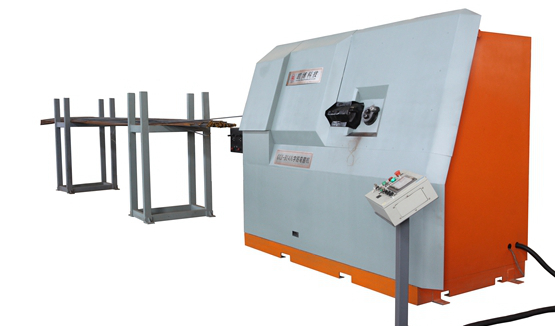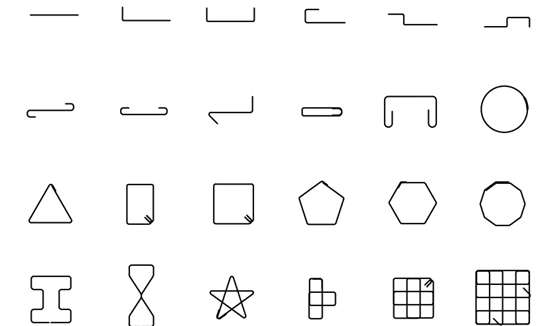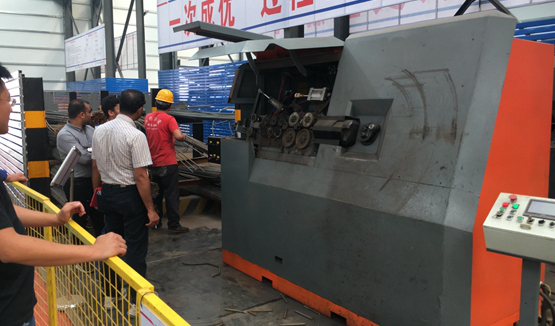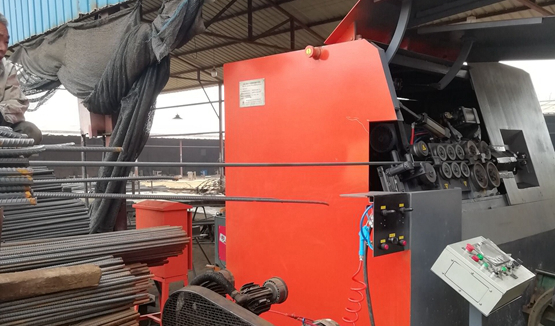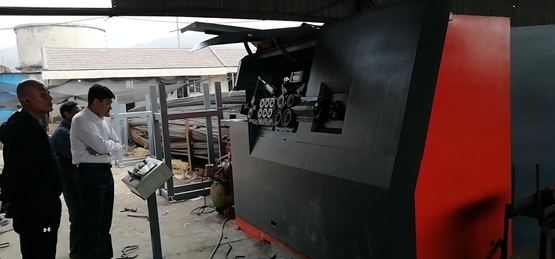 Automatic Straight Rebar Stirrup Bending Machine
Product Description
Model GGJ14B
Working Capacity 8/10/12/14 mm
Bending Angle ±180°
Max. Pulling Speed 110m/min
GGJ14B Automatic Stirrup Bending Machine for Straight Rebar
The automatic stirrup bending machine controlled by servo system, can automatically accomplish feeding straight bar and bending and cutting. Could continuously bend various stirrup of plane figure, widely used in construction industry and rebar manufacturing enterprise. It's mainly used for production of hook and stirrup product on construction, material including cold rolled deformed steel wire, hot rolled ribbed steel wire, cold-rolled & hot-rolled plain steel wire.
Technical Advantages
1. Low failure rate, low power consumption, high productivity, no harm to steel wire rib, low noise, light vibration, and so on.
2. Adopting integrated automatic control technology, stirrups are made with high accuracy and homogeneity, which can avoid future troubles caused by substandard stirrup sizes.
3. Automatic stirrup bending machine is light and flexible, which only needs one operator, greatly reducing the labor intensity during the reinforced process.
4. Bending angle from 0°-180°, both in forward and opposite directions. It can deal with all shapes of stirrup and hook, applying to product hooping on construction, bridges, tunnels, precast, and so on.
5. Dual wire feeding system and high efficiency make its output triple even 5 times than manual bending. It is adequate for high-volume work, with hooping output 4-6t.
Technical Specifications
Model

GGJ-14B

Working Capability

Single wire 8-14 mm

Maximum Bending Angle

±180°

Mandrel Diameter

20/25/32mm (40/50/60 optional)

Maximum Pulling Speed

110 m/min

Maximum Bending speed

1250° /sec

Max. Side Length of Stirrup

1400mm

Min. Side Length of Stirrup

60mm

Length Tolerance

±1mm

Bending Angle Tolerance

±1°

Production Capacity:Stirrups with 5 bends, Rebar length 1200mm

With 1 wire: 900 /h

With 2 wire:1800 /h

Rated Total Power

27kW

Voltage Specification

3 Phase, 380V, 50Hz or customize

Noise Intensity

Leq = <80 dB(A)

Operating Ambient Temperature

-5°C~+40°C

Gross Weight

2.7 Ton

Overall dimensions

3616*1440*2170mm

Applicable Material Status

HPB235, HPB300, HRB335,

HRB400, HRB500
application example