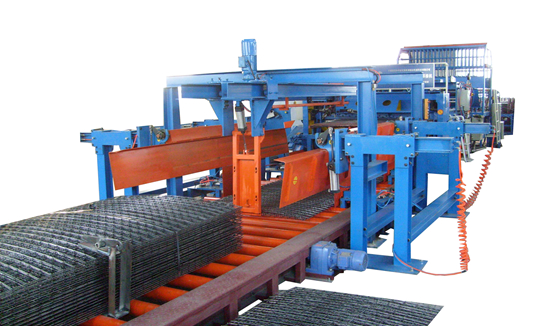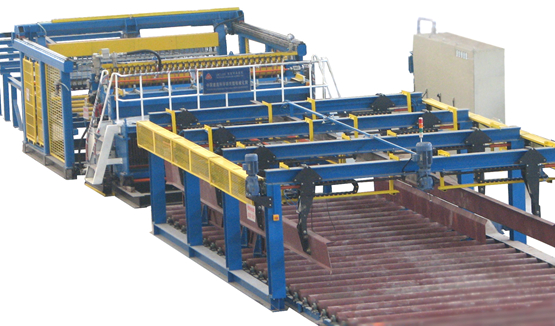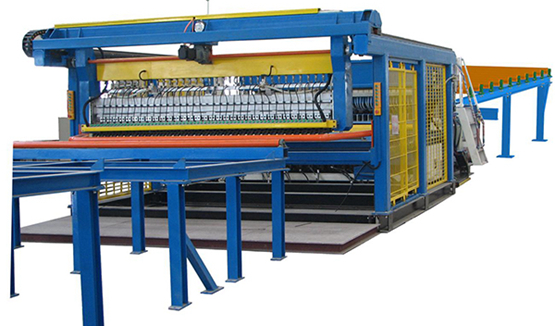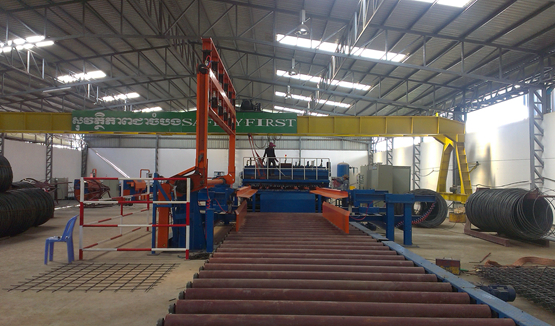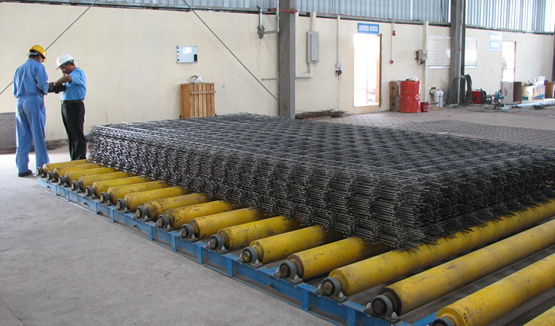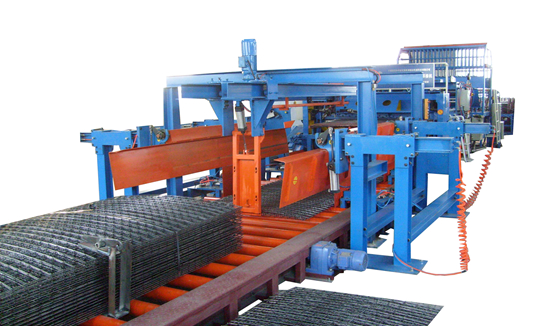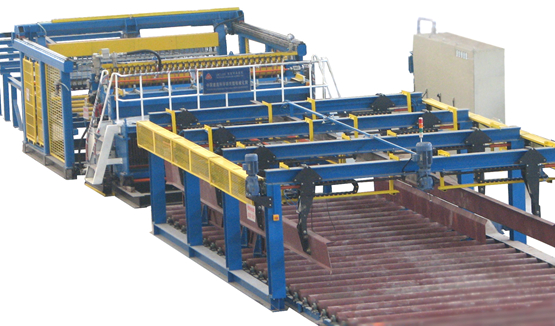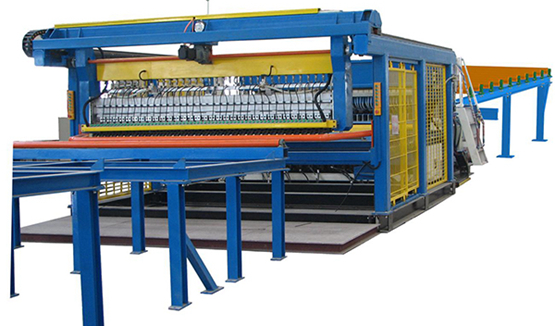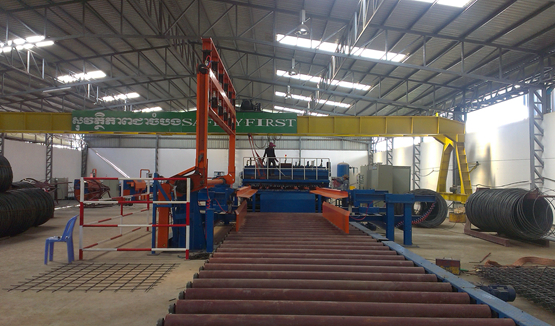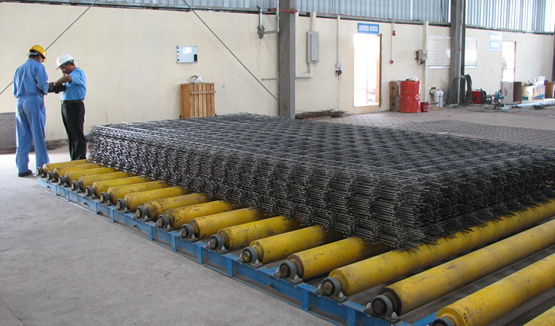 Automatic Steel Mesh Welding Line, Straight Bar + Straight Bar
Product Description
Model GWC-ZA/ZB
Max. Width 1250/1800/2600/2800/3300/4000mm
Line and Cross Wire Feed Pre-Cut Straight Bar
Line Wire and Cross Wire Diameter 5-16 mm
Welding Speed 60-120 times/min
Automatic steel mesh welding production line
Line wire and cross wire are pre-straightened and cut to length. This machine is easy to operate, extremely fast and easy to adjust and produce all mess configurations, able to adapt to a variety of conditions, and has high production efficiency. This machine has line wire auto feeding system and automatic mesh stacker. The maximum mesh width reach to 4000mm.
Technical Advantages
1) Both the line wire and cross wire are fed from pre-cut wires.
2) The cross wires are fallen automatically by step motor, the line wires are fed by the rebar feeding auto-car.
3) The transformers are equipped with water cooling system to prolong the service life. 
4) Power of the motor is a synchronous control technique, separate welding and welding time by the PLC programming system for digital control.
5) Input panel is a touch screen, operation is more intelligent, rationalization.
6) The line wire's distance is adjustable, and the cross wire's distance can be changed by the control cabinet.
7) Application is building mesh , bridge mesh, etc.
Technical Parameters
Model

GWC-ZA

GWC-ZB

GWC-PA

GWC-PB

     Max. Working width (mm)

2600,2800,3300

2600,2800,3300

2100

2600,2800,3300

  Line wire space (mm)

100,150,200,250,300,350,400

100,150,200,250,300,350,400

50~200(无级)

100,150,200,250,300,350,400

Cross wire space (mm)

50~400

steplessly

50~400

steplessly

25~200

steplessly

50~400

steplessly

Line wire diameter (mm)

5.0~12.0

5.0~12.0

3.0~5.0

5.0~12.0

Cross wire diameter (mm)

5.0~12.0

5.0~12.0

3.0~5.0

5.0~12.0

Max. welding capacity (mm)

12+12

12+12

5+5

12+12

Max. Working speed   (cws/min)

60~100

60~100

60~100

60~100

Rated electrical power (kw)

1300~1600

1300~1600

250

1300~1600
Product details
application example